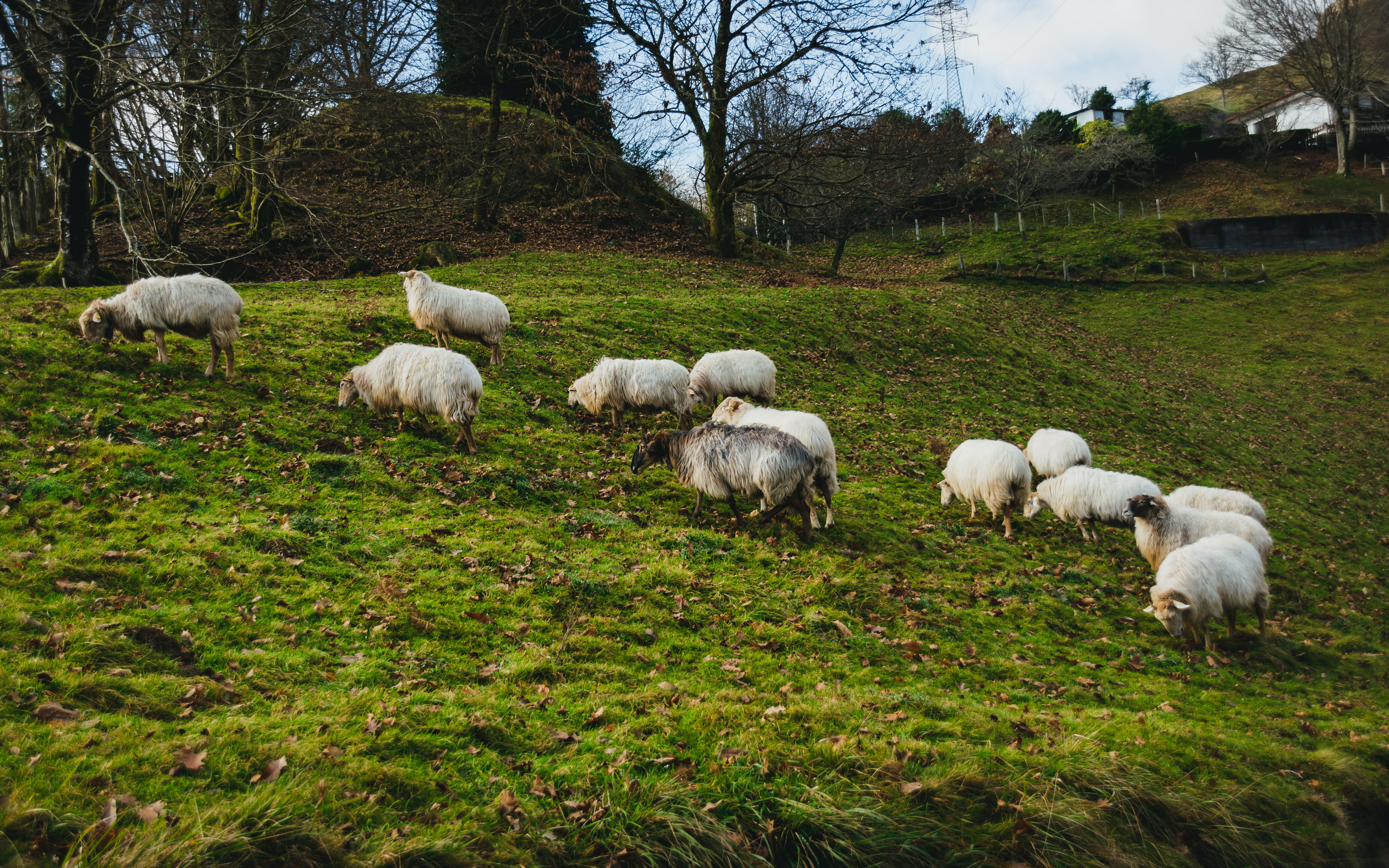 A Perspective Worth Safeguarding
01.01.23

|

Articles, The Shepherd's Voice

| by

Sam Maconachy

It's easy to think about this new year as just another year. A year just like the rest where you go about life continually concerned with family schedules, appointments made months in advance, desires, needs, wishes, to-do lists. And with each given year we live caught up in ourselves and consider the Lord very little.

But truly there is nothing average about another new year. Think about all the things that need to function properly for you and I to survive each day. For instance, when's the last time you've thought about your liver? Maybe an important organ to bring to mind after a holiday season when too many people overly consume alcohol. To that end, it seems the only persons who think about their livers are those whose livers aren't working well. So many of us take for granted all our wonderfully created organs that we're so dependent on to live well.

How about driving? We drive 45mph up and down Immokalee with only a few feet separating us from traffic going the opposite way at the same speed (probably more if we're honest about them and ourselves). A person needs only to take his/her eyes off the road, jerk the steering wheel and cause sudden devastation and loss of life.

When I think of it, it is so wild that we assume at the start of a new year as just another year to do whatever we want with it. "This summer we will go to this city/country…this year I'll make money…this year I will graduate…". Like it's a guaranteed thing. God's Word tells us in James 4:13-15, "Come now, you who say, "Today or tomorrow we will go into such and such a town and spend a year there and trade and make a profit"— yet you do not know what tomorrow will bring. What is your life? For you are a mist that appears for a little time and then vanishes. Instead you ought to say, "If the Lord wills, we will live and do this or that." A crushing word to put us in our place. A mortal blow to the unholy perspectives we try to defend. Good.

After hearing this, do we really believe we could be gone at any moment? That we are but a mist? Or do we feel ourselves to be the masters of our own destiny? That time is under our power?

In his book, The Hungering Dark, Frederick Buechner wrote: "Intellectually we all know that we will die, but we do not really know it in the sense that the knowledge becomes a part of us. We do not really know it in the sense of living as though it were true. On the contrary, we tend to live as though our lives would go on forever."

We so often forget that we're not in control. Turning inward is one way to respond, but ultimately it always leads to a dead end. The other way is to acknowledge our lack of control and open ourselves up daily to our Lord for identity, purpose, meaning, strength, help. In other words, we need God to grant us perspective.

If every year was a given perhaps we could shoo Jesus away. We do it enough as it is. Neglecting worship. Tabling prayer for another time when we're less busy. Spending on average 4-6 hours daily on some type of screen with ease, while the thought of sitting down and spending 30 minutes in God's Word as a chore.

We all need perspective. Each new year is not a given. The new year might behold many promises, but they often prove to be lies that let us down.

Dear friends, we need to stop living selfish lives, forgetful of our gracious Lord Who gives each new year / month / week / day / minute to us. Our lives here on this side of eternity are numbered. We all can stand to be reminded of it from time to time. Truly I share for you and for myself: nothing matters except our Savior King Jesus Christ. We can't forget it. He is everything. The greatest good on this earth and with each passing year is Christ Jesus. Period. And Christ's one goal for us each year / month / week / day / minute / second is Himself. Perhaps that's why Jesus gives us the gifts of worship, prayer, His holy Word…time with Him whenever we want!

Christ is the one incalculable, faultless, timeless God Who loves every ounce of you. That's the one promise that has never nor will it ever prove to be a lie.

So to finish, I leave us with this: Trust in Christ above all things. I know that's the obvious thing to say and cliché. But we are so guarded within ourselves. We want what's best for us coming out of our own hands. Dear Faith family, Jesus can be entrusted with everything, especially you and whatever you want the new year to look like for you. Christ is unlike any one else. Rest in His promise of your future with Him (see Revelation 21:1-5). Even though we could be gone at any moment and generally think that our misty lives are pretty good compared to giving everything over to Christ, our Lord nonetheless persists in loving us with unending, self-giving, death-defying love. That's the perspective we all need as we look forward to the new year ahead.

The key to each new year is Christ. The answer to living well is Jesus. The perspective we all need to keep is Christ Jesus crucified and risen from the dead Who now is above all things, before all things, and in Him are all things held together (Colossians 1).

Dear Lord Jesus,
I need Your divine help in giving myself, my plans, my time, my desires up.
I am not wise enough, capable enough, worthy enough to love You and follow You on
my own.
I can't do it.
I need you.
I believe, help my unbelief Lord.
You are worth it and are far better than anything I could set for myself this year and even the ones to come.
Take away my unhealthy desires........my worship of self..........pushing off time with You.
Give me Your perspective…...... strength........... humility..........
Give me all of You Lord Jesus so that I may be all of who am I to be in You.
Thank You that because of You and Your loving promises:
Even though I will die, because You died and rose again, I will truly one day LIVE!
Jesus I love you because you loved me first.
Thank You.
Amen.