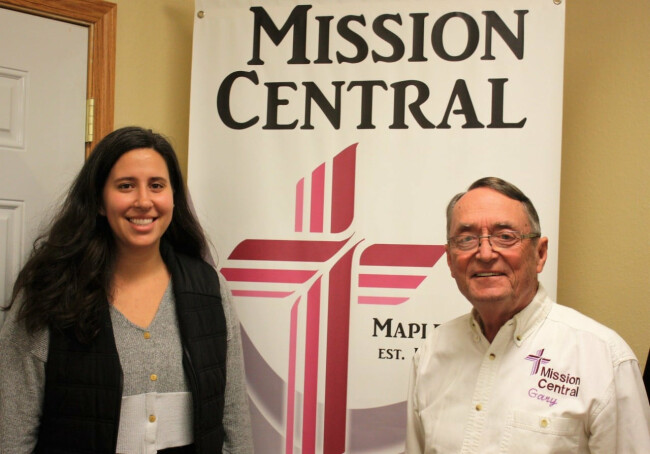 Greetings from the Dominican Republic where the summer months are hot and the winter months are… well, hot! Here in the Dominican we are a relatively new mission, roughly 17 years old. That being said, our missionaries have been hard at work and we currently have 5 churches, several preaching station, a school, a mercy home for young adults with disabilities and a mercy center attached to our seminary which opened in 2017.
I arrived in the DR in February of 2020 to a world about to be affected by a pandemic. Needless to say despite the Pandemic, work in the Latin America and Caribbean Region (LAC) did not stop. As the Human Care Coordinator for our entire LAC region, a large part of my role is to care for our missionaries. As a member of our regional team, my work is throughout all Latin America, but I am based at our headquarters, here in Santiago, DR. Our field currently has about 45 missionaries serving in 10 different countries and working alongside 10 more. My goal is to always care for our missionaries holistically - physically, emotionally, and spiritually. My "average day" changes all the time – it's one of the many reasons I love serving here. Some days you'll find me on a hospital trip with local missionaries, or answering medical questions or advocating for our missionaries in a variety of ways or even flying to another country to support our missionary in person. But physical care is just one part of my role. I'm blessed to serve alongside our LAC Chaplain, Pastor J. Naumann as well. Together we care for missionaries Spiritually, offering resources and care.
As a registered nurse by vocation, I love to care for people but I also love to share my faith which makes this position very well suited for me! In addition to caring for missionaries, I go on visitations with seminary & deaconess students and pastors, to many members of our communities and congregations. These visits are often evangelistic in nature, but we also conduct health visits – caring for body, mind and soul! What a blessing it is to show our Lord's love and mercy through these means. I also work alongside of our other nurse in the region, Jamielynn Tinkey Flores, organizing a health curriculum that we hope to teach across the region in our many church plants.
In addition to this work, I began my deaconess studies through Concordia Theological Seminary Fort Wayne in August of 2020. This July I will, God-willing complete my last intensive classes. I hope to graduate in May of 2023. I ask for prayers as I continue to learn and grow through these studies and that they may be a blessing to all those I serve.
If you would like to connect with me to see frequent updates – join my Facebook page here: https://www.facebook.com/groups/TirzahTales or join my newsletter list here: https://tinyletter.com/TirzahKrey
God's peace be with you,
Tirzah Krey